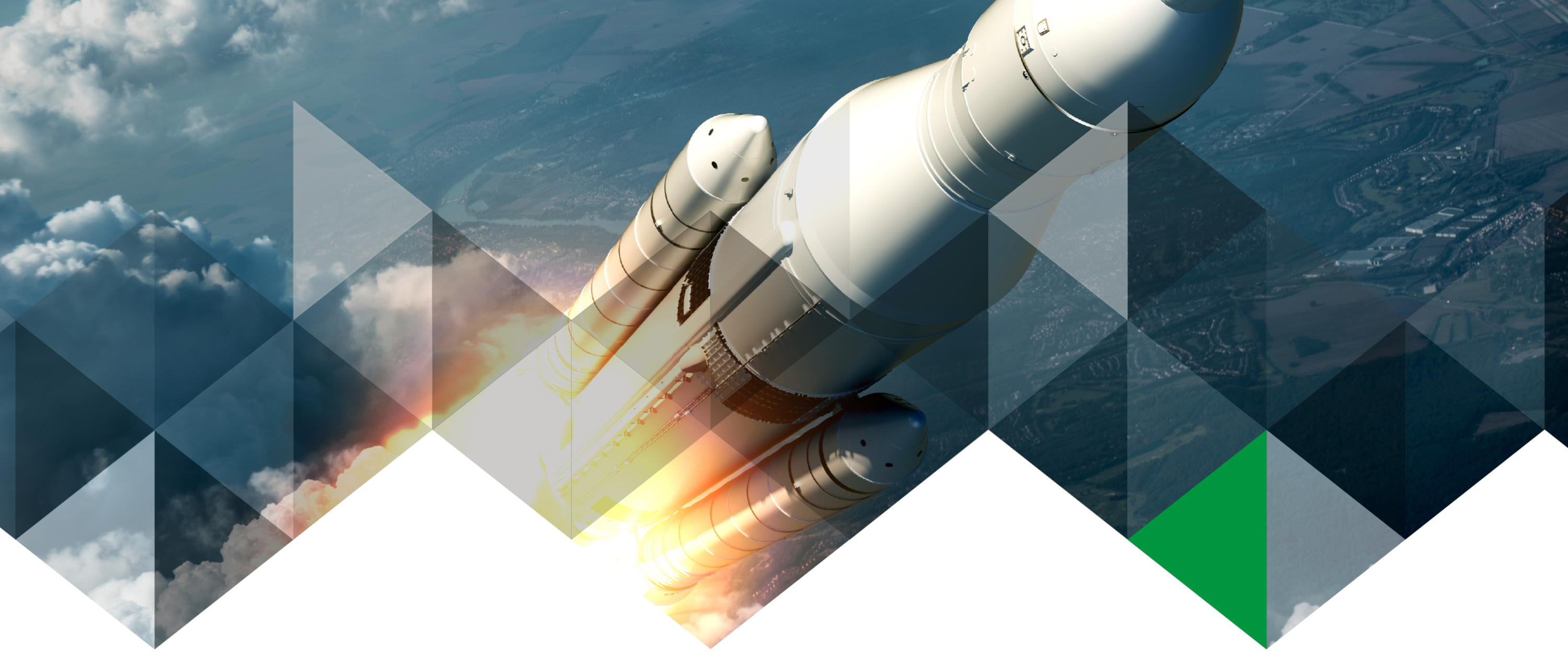 Aluminium, especially in the form of high-strength alloys, is an essential material in the aeronautical and space industries. Up to 80% of the structure of an aeroplane is made of aluminium. These alloys are also widely used in space flight for load-bearing parts of launch vehicles, orbital gliders, space probes and fuel tanks.
Aluminium parts made using FSW are suitable for structural parts, interior fittings and air freight containers, because they take advantage of both the excellent formability of aluminium and the low internal stresses produced by FSW. High-precision FSW welds are also the first choice for pressure- and vacuum-tight joints.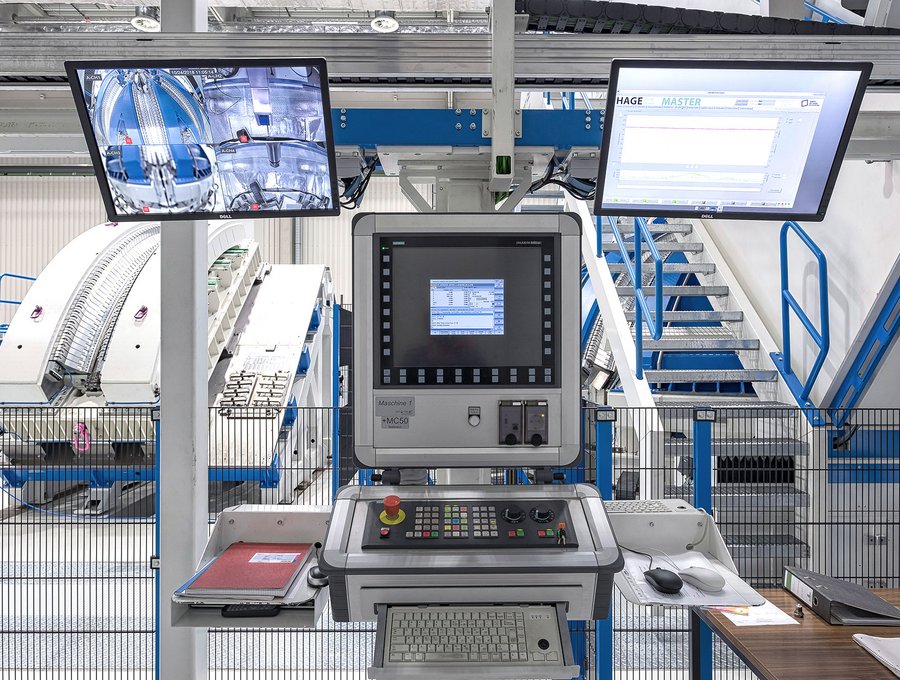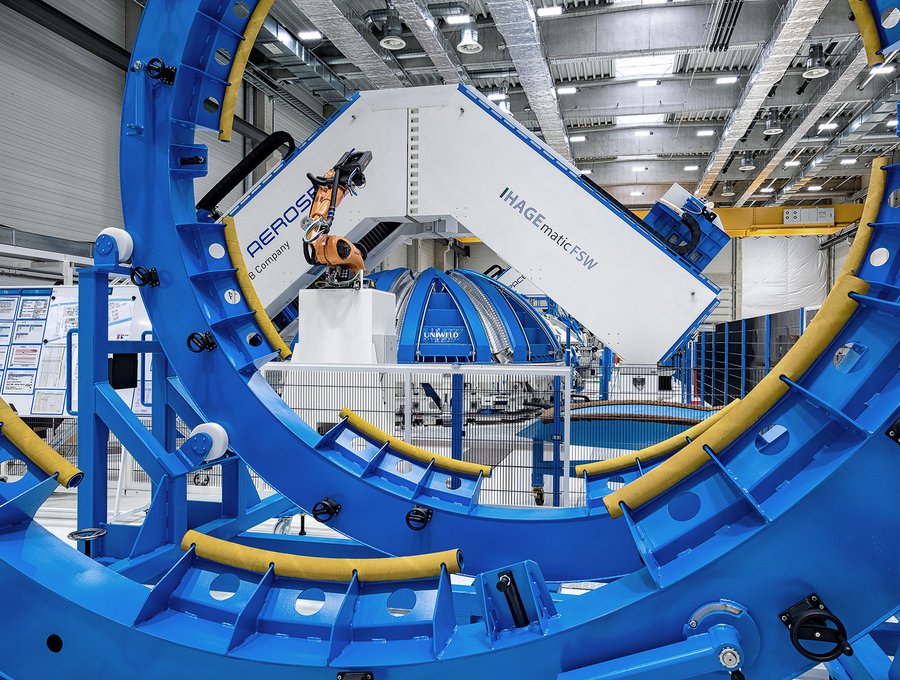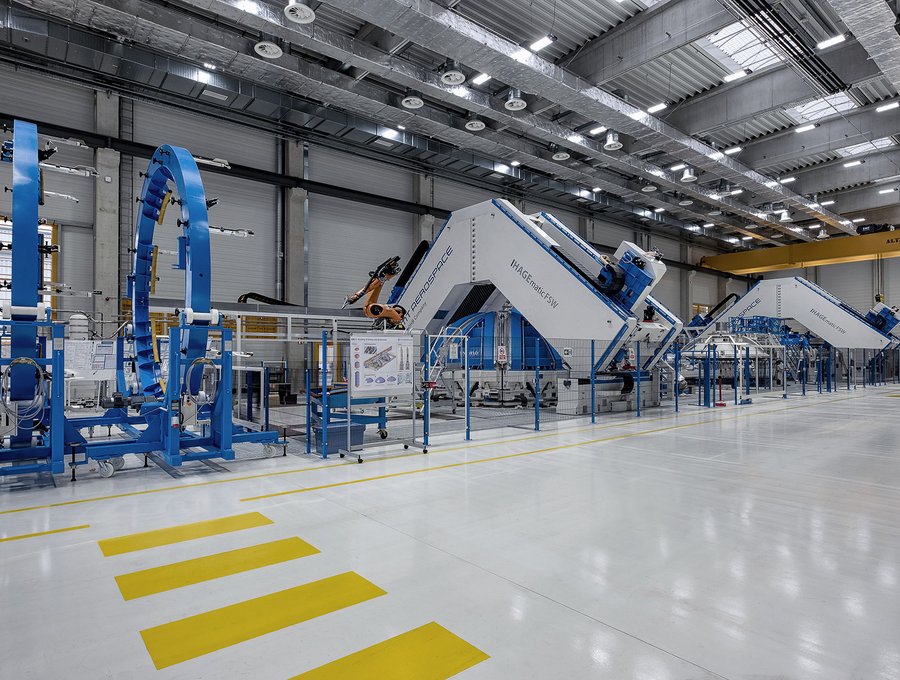 FSW machine
for rocket tanks
In 2018, HAGE supplied a specially designed, 50 m long machine for fabricating bulkheads for rocket tanks of the European space program, for MT Aerospace of Augsburg.
These parts form the top of the pressurized fuel tank chamber and are made from shaped cylindrical panels and/or dome segments. The materials used are weldable aluminium alloys. The HAGE machine carries out the final milling of the parts and then welds them together to form tank cylinders and domes, with a diameter of 6 m.
MACHINE HIGHLIGHTS:
Double-bridge structure
Milling and FSW welding head
Retractable pin technology
Separate drives for the pin and shoulder
Path-force control for both the pin and the shoulder drives
Redundant measurement systems to monitor all relevant process parameters
Sinumerik 840D sl, safety integrated
Tool changing system with a tool magazine, for automatic changing of the milling tools
Vacuum waste extraction system with a swarf box for the milling process and also for water used in the ultrasound inspection (as contact medium)
HAGE WeldCheck software for real-time data processing and analysis