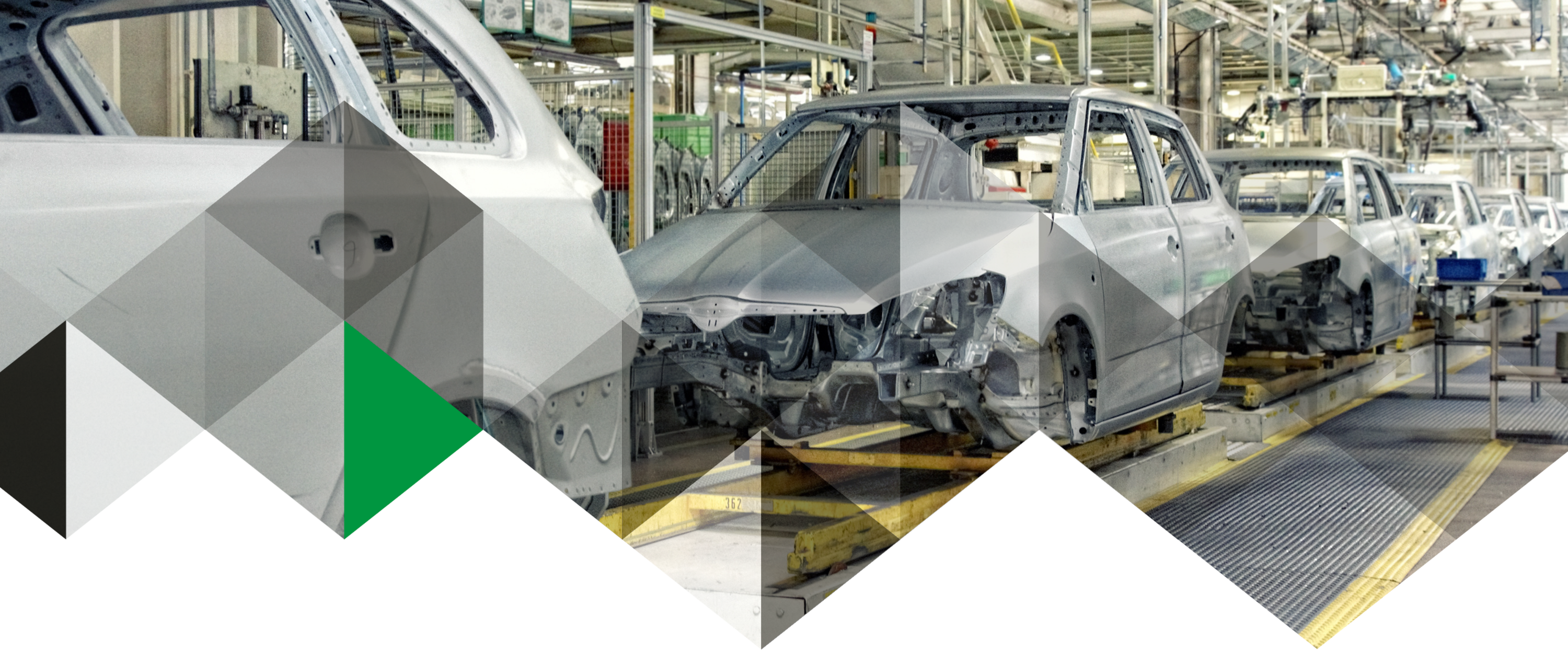 The automotive industry is undergoing a period of radical change. Propulsion is shifting from conventional combustion engines towards electric and hybrid systems. Lightweight construction has become an essential factor. Use of aluminium is increasing partly because of its low weight and the associated savings in fuel consumption, and partly because of its corrosion resistance and ease of forming. HAGE machines provide many solutions for fabrication of aluminium parts, for both cars and commercial vehicles. These include crash management systems, battery enclosures, battery floors, bearing housings, wheels, trailer beds and sidewalls.
Production line for
crash boxes
This production line was developed for fully automated fabrication of crash boxes for the automotive industry.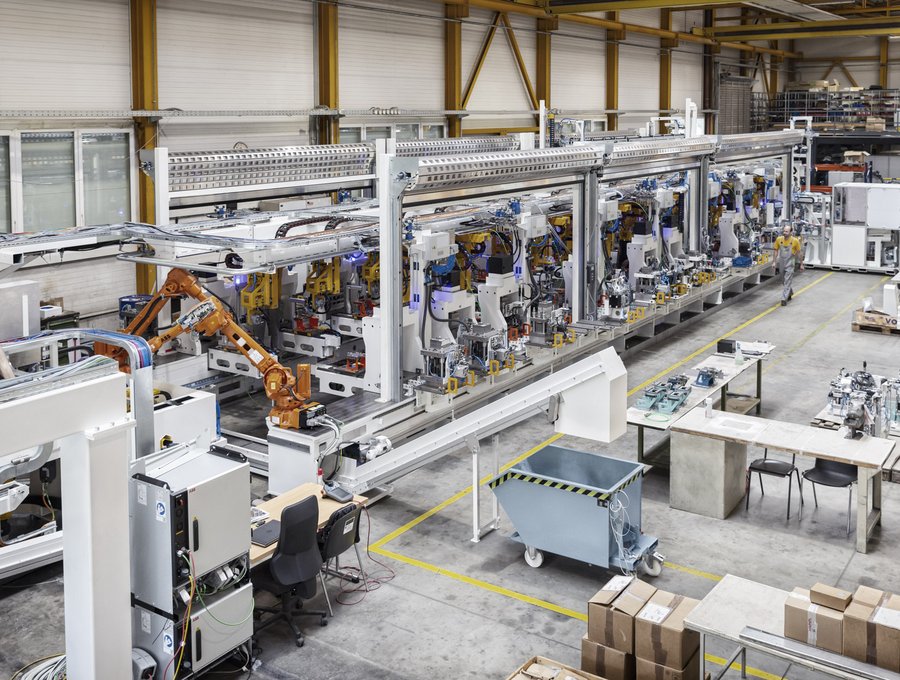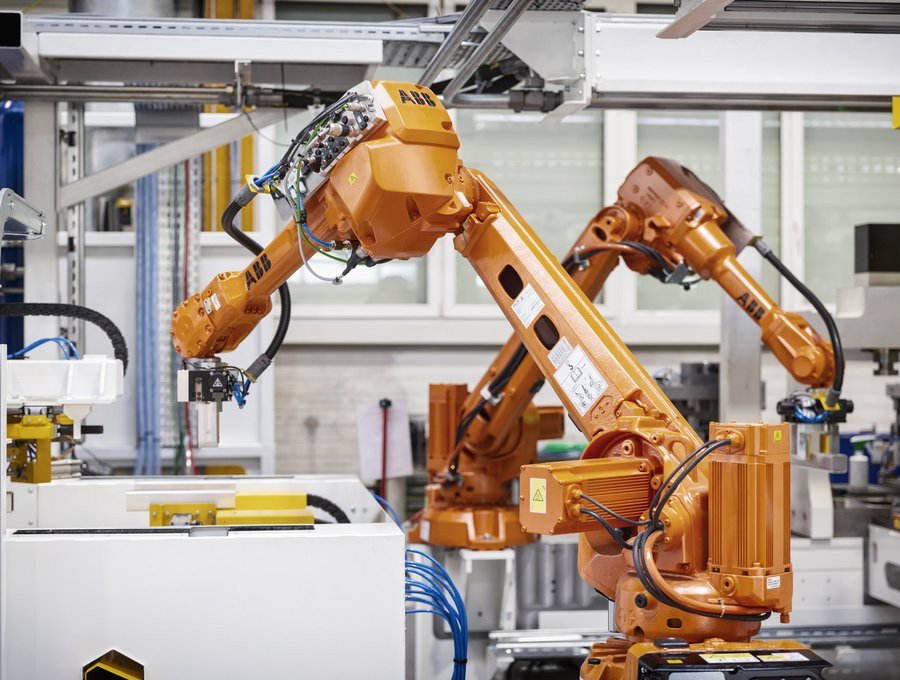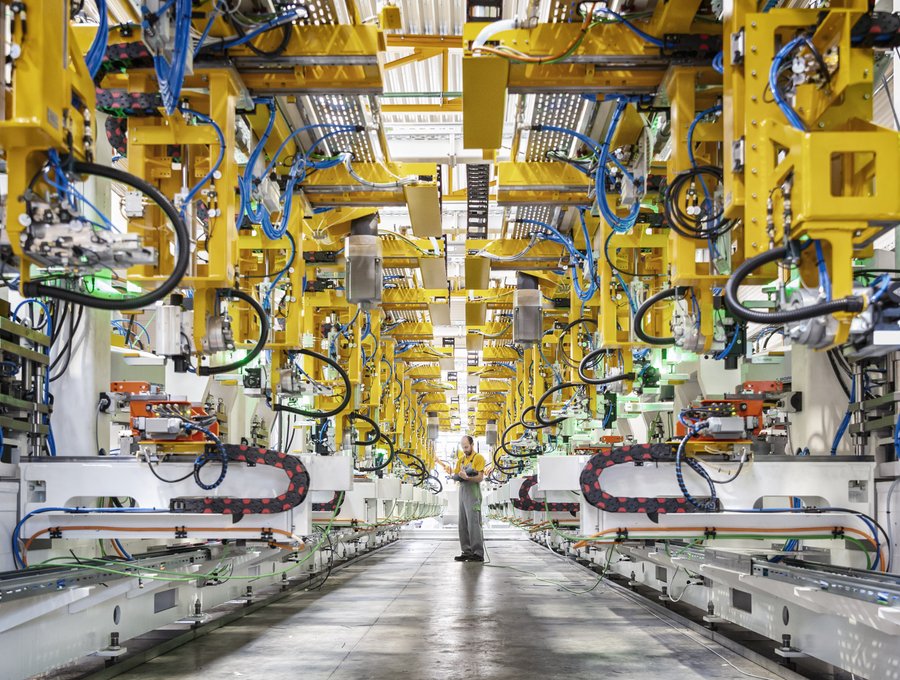 LINE COMPONENTS:
Feed buffer
Destacking
Control of incoming sections
NC feed gripper
NC mitre saw
Transfer handling
Cleaning station
Deburring station
Punching and pressing stations
Application of blind rivet nuts
Assembly station
Code engraving/stamping station
Stacking
Safety equipment
Swarf vacuum system
Tool changer
Crash boxes are made out of 6 m long aluminium sections in extremely short cycle times. The sections are loaded into the line by a sideloader forklift and then destacked. The parts are then individually controlled and cut before being fed into the processing line as left and right pieces. Here the parts are deburred, holes are punched, the metal is pressed into shape, inside flanges are bent into position and add-on parts are attached. The part codes are applied at an engraving or stamping station. The complete crash boxes are then moved by timed conveyor belt to the unloading station.
HAGE customizes crash box lines to suit individual customer requirements. For example, they can be made with NC handling and a linear processing line layout. An alternative possibility is to use robotic handling with tools mounted on a rotary table.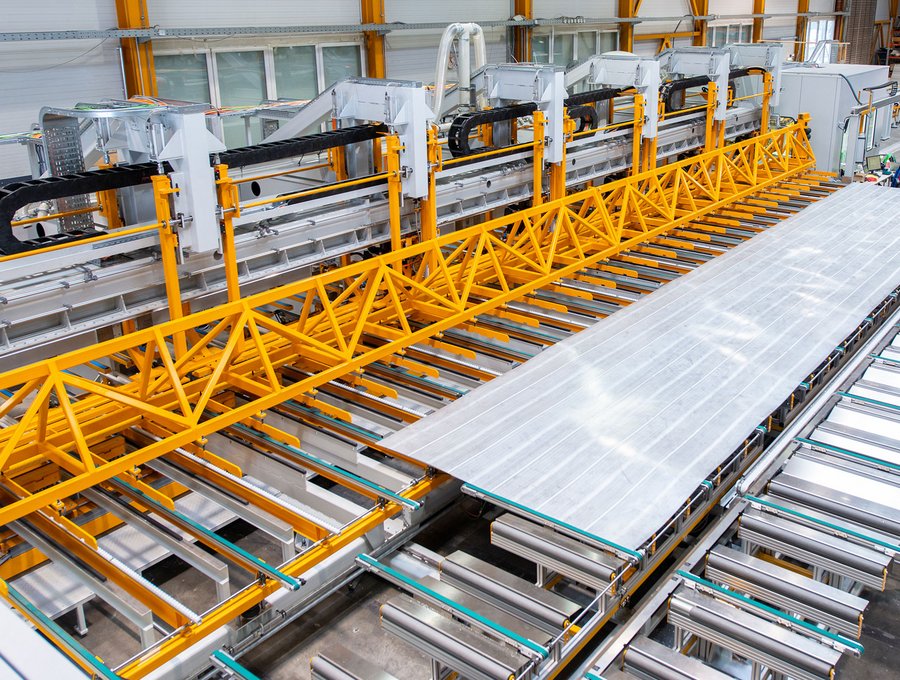 Production line for
truck containers
The HAGE FSW Flexible Use machine is used to create bases for refrigerated containers for trucks.
The floor parts are calibrated and then welded together by 5 FSW heads working simultaneously until the whole base unit is complete. The assembly is then cut to a standard size of 13.5 x 2.5 m.
For this project we not only developed and manufactured the machine, but also designed the FSW process for the customer. This included the creation of the preliminary welding procedure specification in accordance with EN-ISO 25239, the development of the process to achieve the required weld quality and the development of a multi-part FSW tool for the special application.
LINE COMPONENTS:
Feed buffer
Calibration station
Roller conveyor
Conveyor system
Clamping system
FSW machine with 5 heads
Edge milling station (width and thickness)
Vacuum swarf removal system
Safety equipment
Tilting engine
test bed
Putting off-road ability to the test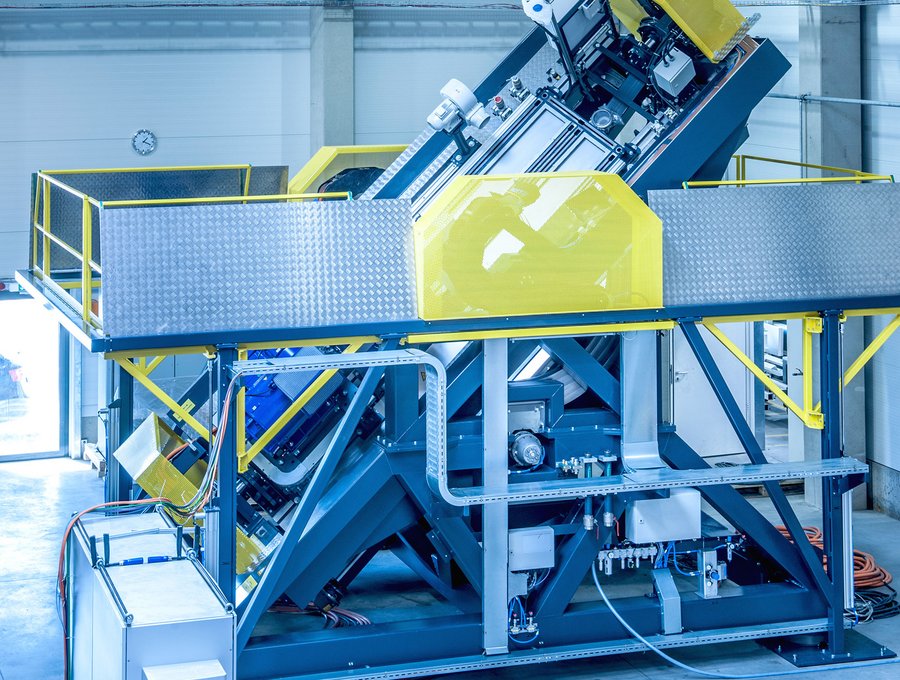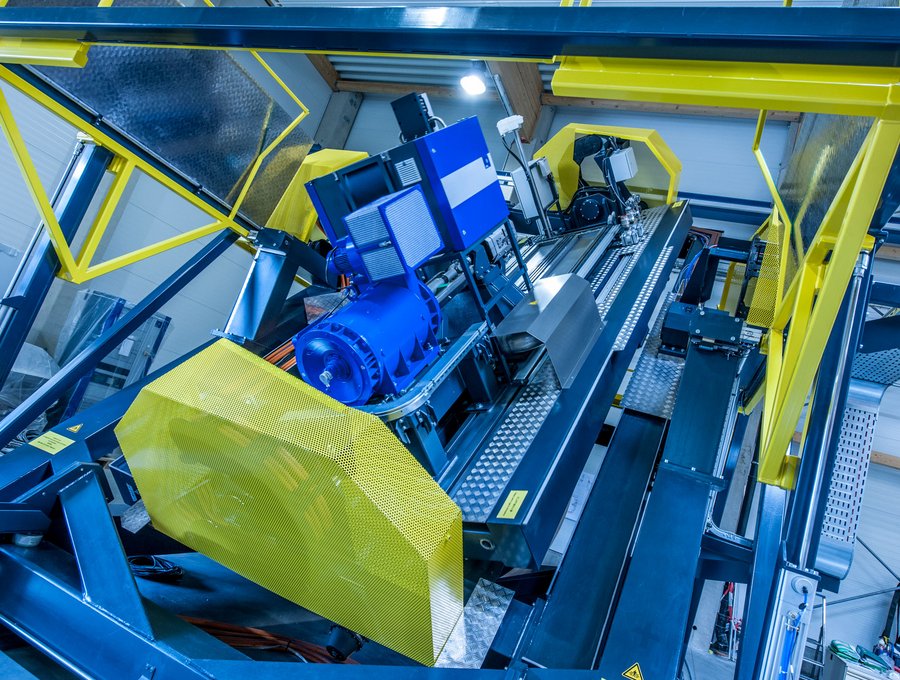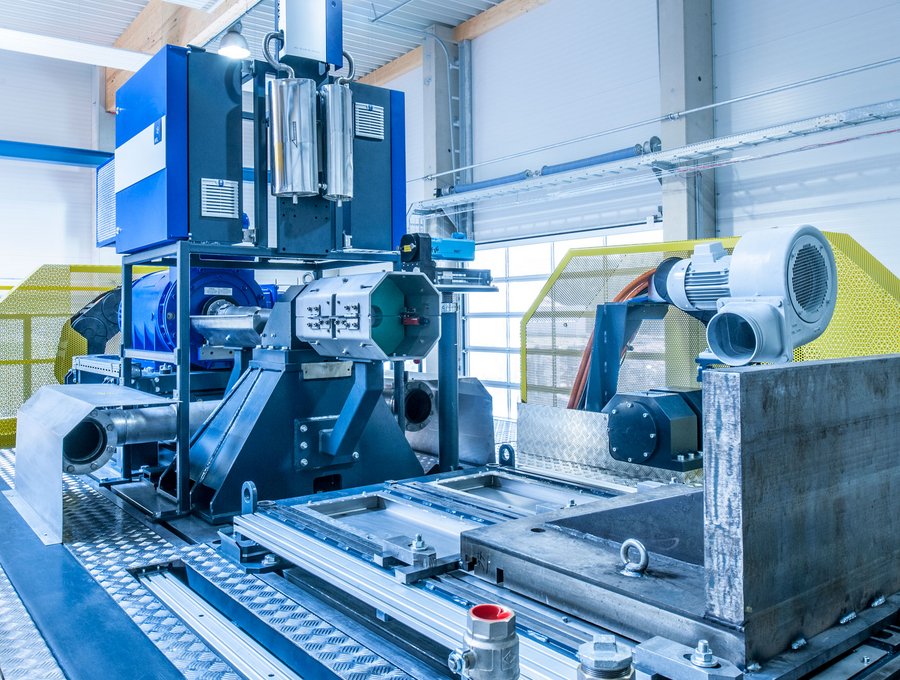 Dynamic system concepts for racing engines are also possible.
The engine test bed, which can tilt +/- 50° in two axes, is used to test the suitability of engines for off-road vehicles. This enables testing of a variety of functions such as the flow of motor oil.