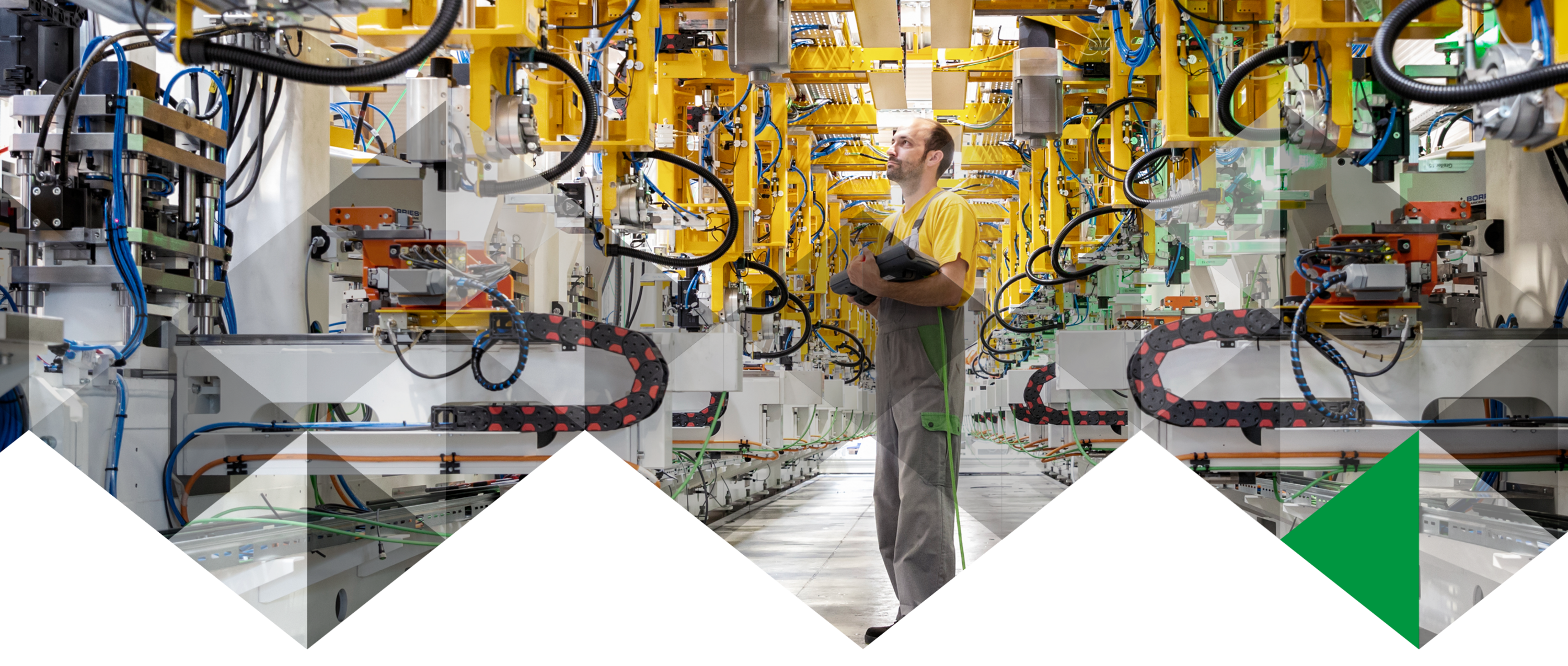 An all-in-one concept and components that work together perfectly are the keys to efficient individual machine solutions.
We are a full-service supplier and support our customers all the way from initial process ideas and design, through manufacturing and installation of the machines, to worldwide service and maintenance throughout their lifetime. The benefit for our customers: well-designed machines that give many years of reliable and trouble-free performance. All from a single source.
The parts fabricated in-house and the parts sourced from outside suppliers come together first in sub-assemblies and then in the precise setup of the whole machine or production line. After successful factory testing, the equipment is split up into modules for transport, ready for rapid installation at the customer's site.
In order to avoid problems and save time in the commissioning process, HAGE regularly uses virtual commissioning. All work sequences are programmed in advance on a virtual model and on successful completion, the programmes are transferred to the real system. More about it >
Along with commissioning, we provide full training for machine operators in operation, routine maintenance and servicing. When problems arise – and especially in the event of breakdowns – we offer rapid response times and flexible, worldwide service so that you can resume production as quickly as possible.