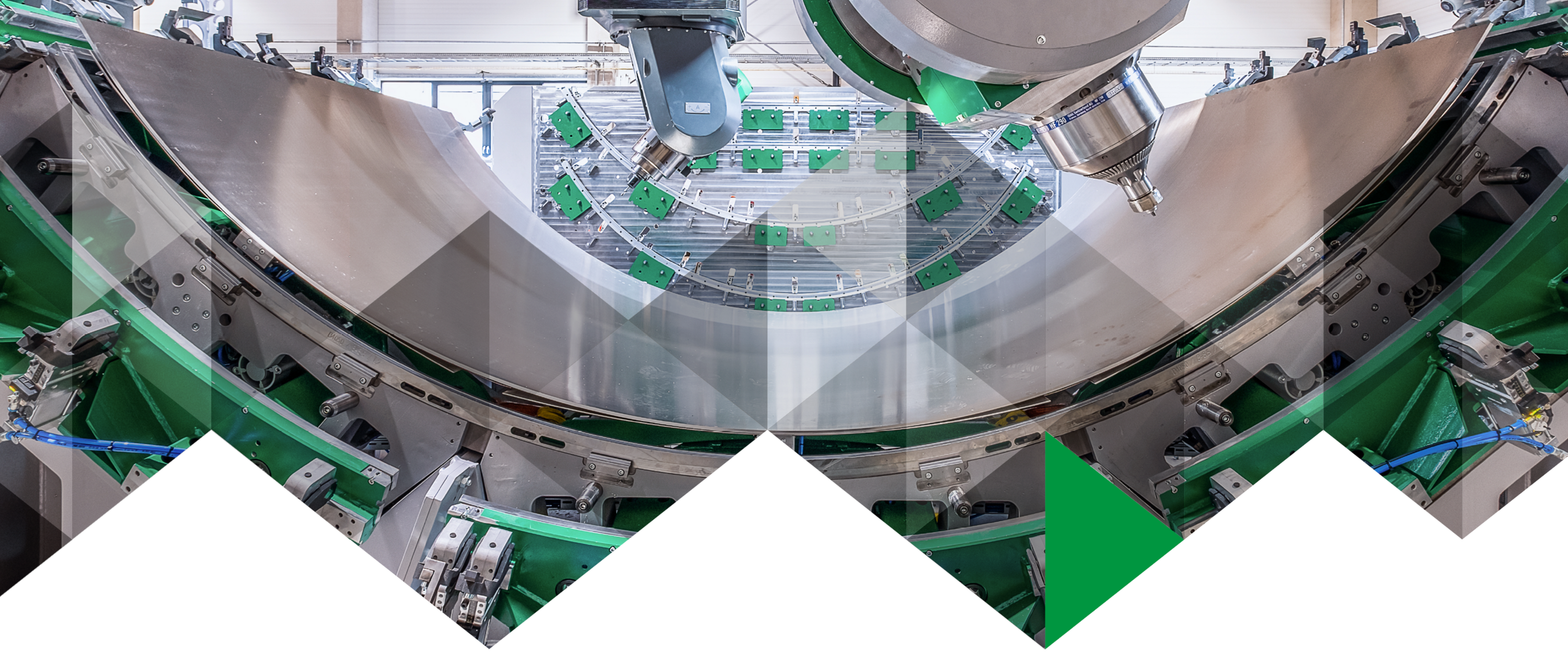 The FSW welding process creates very high-quality joints between parts made of aluminium alloys and mixed materials. It is sufficiently reliable for use as a routine, automated process and plays a key role in lightweight construction of rail and road vehicles, aeroplanes, space vehicles and ships, as well as in construction of industrial plant.
HAGE FSW solutions are based on a basic portfolio of machine concepts that are designed to optimize the welding process. The FSW machines are customized to meet individual customers' needs and can be made in column or gantry configurations. HAGE machine designs focus on achieving very high rigidity and perfect clamping systems.
Online process monitoring and error analysis
Geometric monitoring as a quality factor and for process optimisation
Real-time visualisation of the measured parameters
Unique identification of all welds
Fully automatic generation of post-processor data
Raw data saved for offline viewing and analysis
Analysis using standards-based rules
Archivable document generated for long-term storage and quality assurance
FSW can be used not only for linear welds but also for spot welding (Friction Stir Spot Welding, FSSW). The HAGE FSW WeldGun is our spot welding appliance.
The FSW WeldGun can be set up as a stationary machine or as a moveable attachment on robots. It is often used for spot welding vehicle chassis parts, but another application is indirect/step welds. In this case the weld can be placed on the inside of the workpiece, so that the visible surface remains completely untouched.
TECHNICAL DATA:
Max. axial force: 8 kN
Maximum gun opening: 150 mm
Speed: 3.500 U/min
Welding time: 2–3 s per spot
Total weight: 80 kg