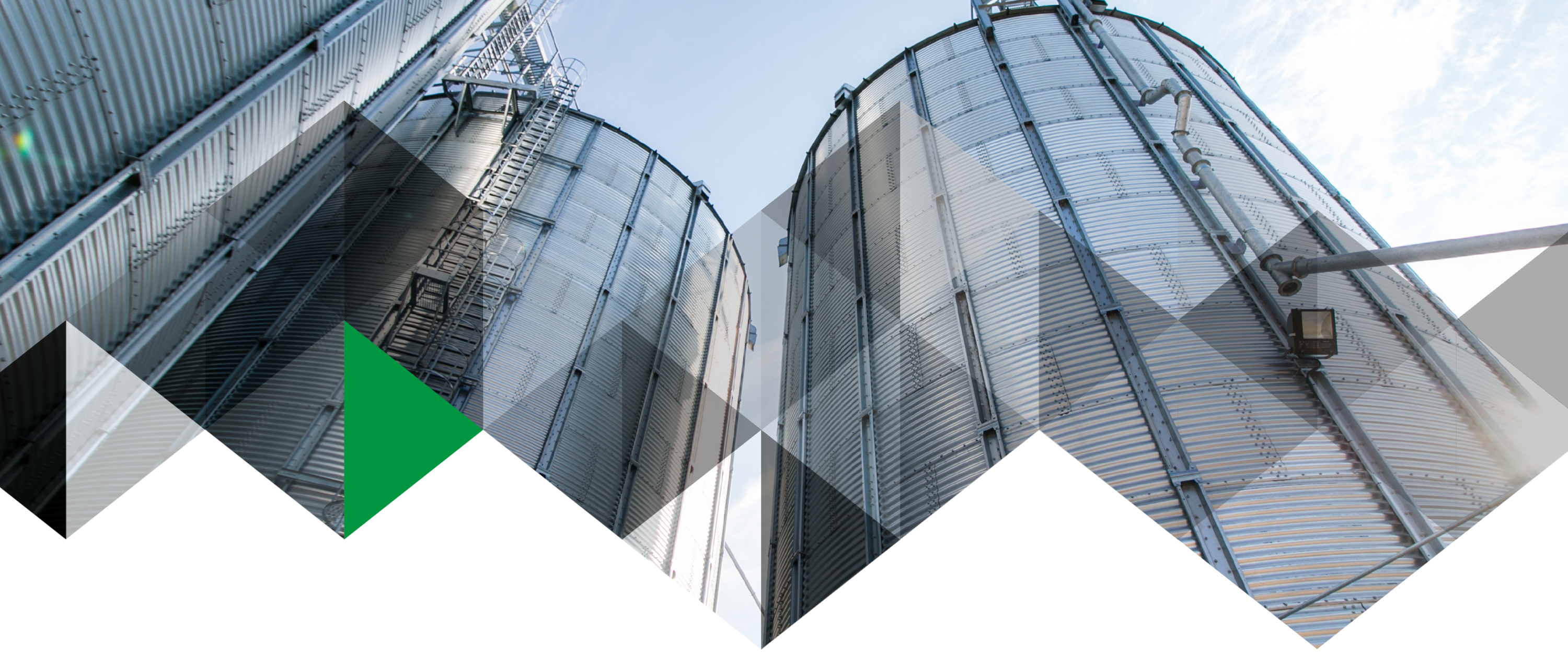 HAGE solutions can be found worldwide in all kinds of industrial sectors.
Aluminium silos created using FSW are used to hold granulate materials in the plastics, food and chemical industries. They keep the product clean and the aluminium surface maintains a long-lasting clean appearance.
Other applications can be found in construction of cranes and ships. Substantial weight savings combined with increased load-bearing capacity and high bending strength are factors that favour the use of aluminium, mostly in combination with FSW, which maximizes the stability and durability of joints.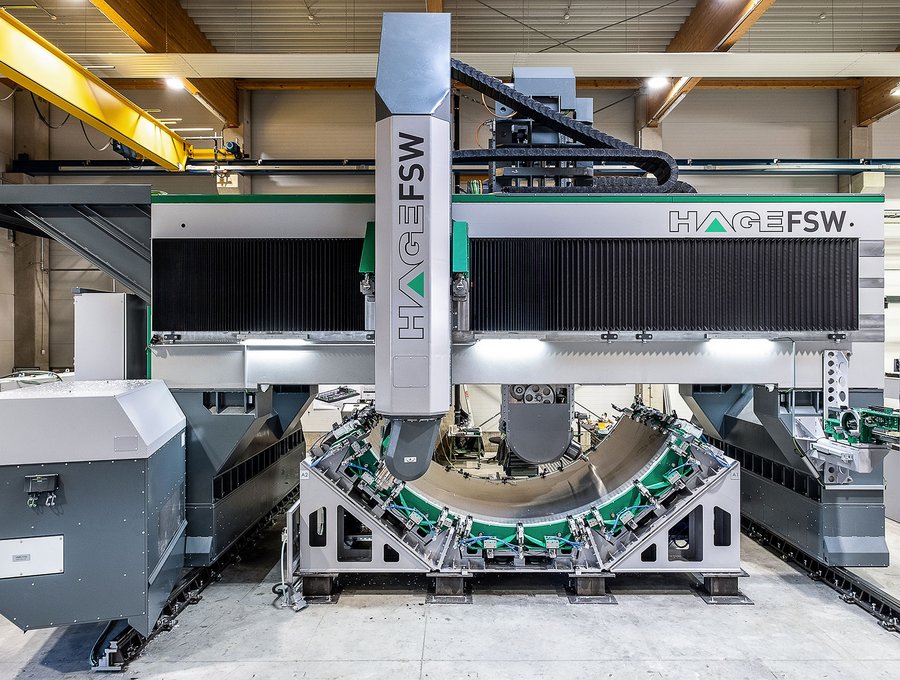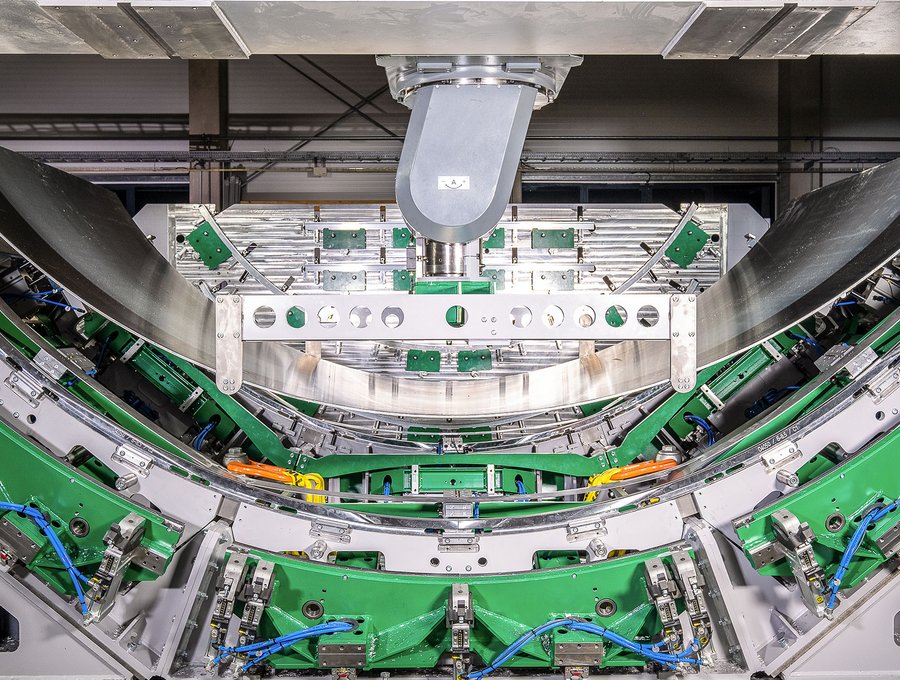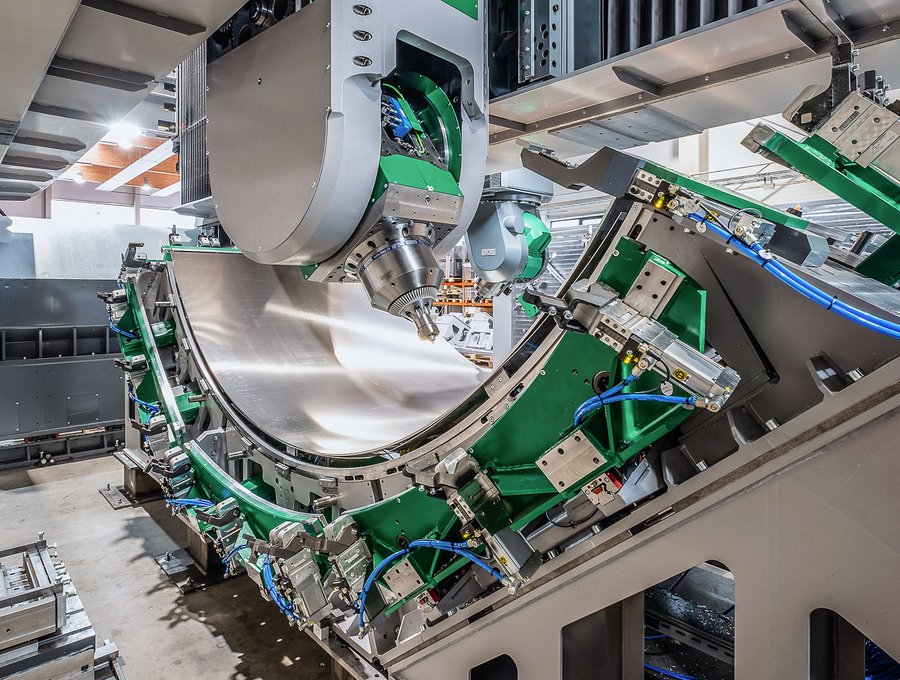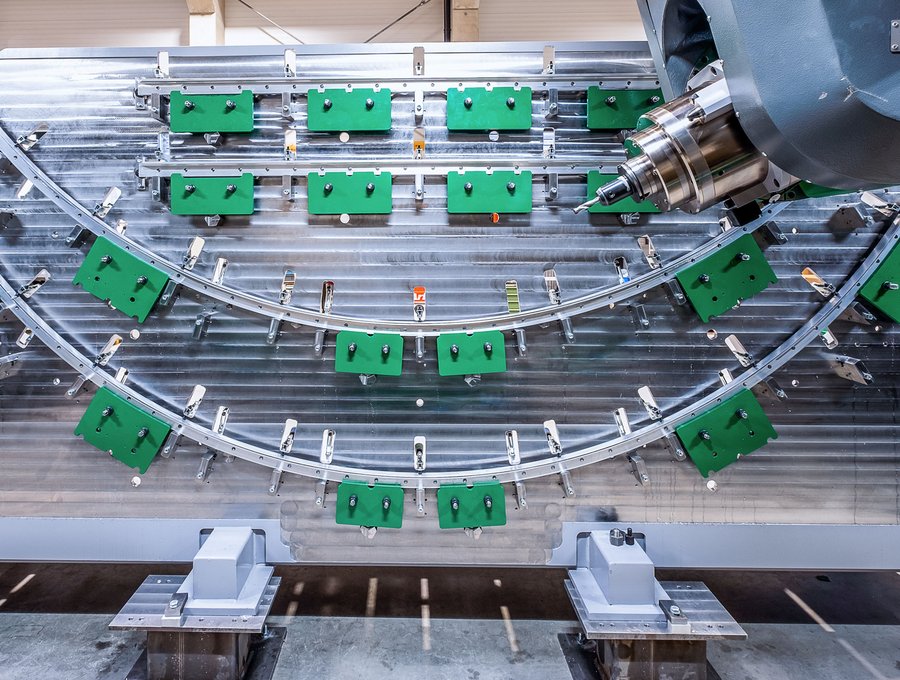 FSW machine
for silo production
This machine is a HAGE FSW Heavy Use processing centre specially adapted for the customer.
Workpieces are processed alternately in two stations. They are transported into the machine on special carriages and are clamped in position semi-automatically.
The aluminium sheet parts are processed with the milling head (machining of the edges, milling of the flanges, drilling of bolt holes, etc.). Then the parts are welded together using FSW with a retractable-pin tool before a final milling step.
The machine concept combines milling and welding technology without any compromises in either technique.
MACHINE COMPONENTS:
Independent milling and welding heads
Retractable-pin FSW technology
Two workstations (alternating processing)
Tool changing system for 40 tools
Safety equipment (acoustically insulated operator's cabin)
Vacuum swarf removal system (tube system)
Siemens Sinumerik 840D sl, safety integrated
Clamping systems for workpieces up to 6m in radius
Real-time process monitoring with HAGE FSW WeldCheck
DATA ON THE FSW WELDING HEAD:
Welding force: up to 80 kN
Speed: max. 2,500 rpm
Torque: 302 Nm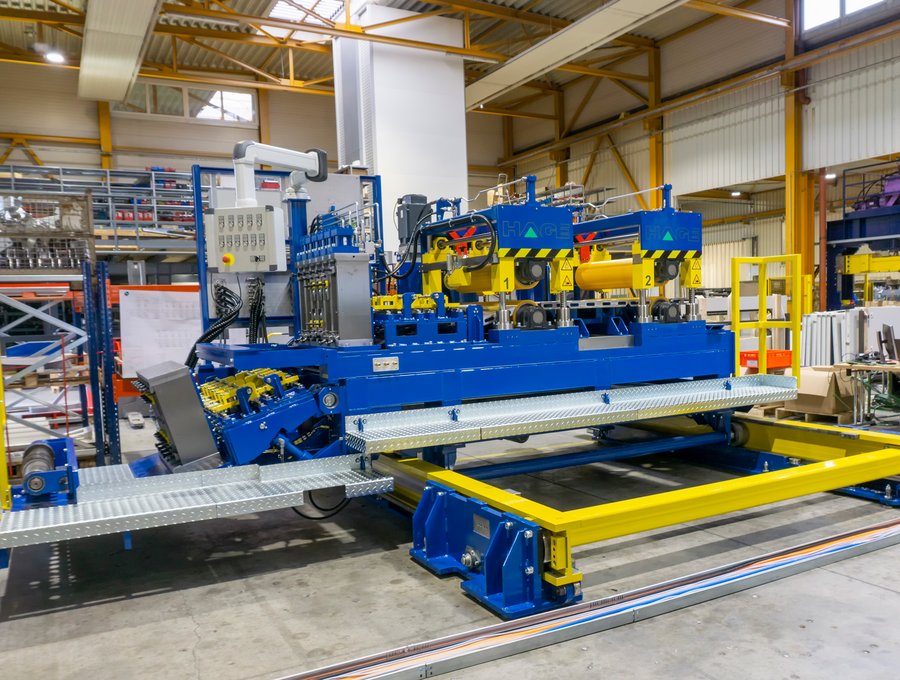 On the HAGE rounding system, up to eleven split steel strips are rounded simultaneously, up to a maximum dimension of 60 x 6 mm. For this, the steel strip is drawn out in two sequentially mounted machining stages through specialist roll-shaped tools. The contact pressure of the rolls is controlled by 22 proportional valves as a function of the strip dimensions. The feed movement of the steel strips through the system is controlled by four driven rolls at speeds of up to 130 m/min. The finished steel strips are then reeled in a downstream part of the system and then packaged.
This covers a versatile range of applications. Typically, the rounded steel strips are used to make fastening hooks for gutters or barrel rings for wine barrels.
Technical data:
Width of steel strips: 16 to 60 mm
Material thickness: 1.5 to 6 mm
Number of steel strips: 11
Line speed: 130 m/min